Portable and lightweight
Size matters
Creating a product that was portable and lightweight was our main goal. And we succeeded! The assembled size is only 16 inches wide, 14 inches high and 6 inches thick (check here for any metric conversion). Easily fits in your car, RV or truck. Even in the saddlebags of your motorcycle.
It comes with a shoulder strap so you can conveniently carry it like a bag. For more protection you can ACCESSORIZE your nomadiQ BBQ with the nomadiQ Pouch. How much more portability can you ask for?
Weight watchers
The nomadiQ is proven to be the lightest and most compact gas grill on the market. Using mostly aluminum die-casted parts, we were able to make the nomadiQ BBQ with a total weight of only 5.6kg (12.3lb), making it easy for anyone to carry. The grill comes with a comfortable carrying strap that allows you to conveniently tote it with you anywhere you go, whether it is by car, bike, train, boat, or even skateboard.We challenge you to find a gas grill that is lighter and more portable.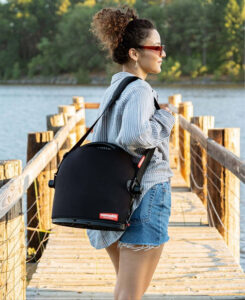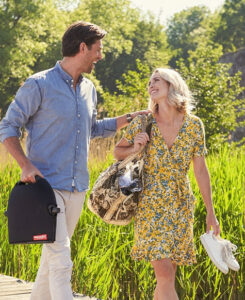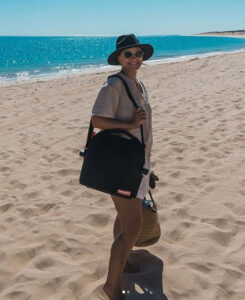 Portable and lightweight? Decide for yourself!